The COVID-19 pandemic has impacted nearly every industry, including trucking. Truckers have put themselves on the front lines, helping America get through a crisis. If you're thinking about joining the industry, it's important to understand how the pandemic and other crises can affect truck drivers. Here's what you should know.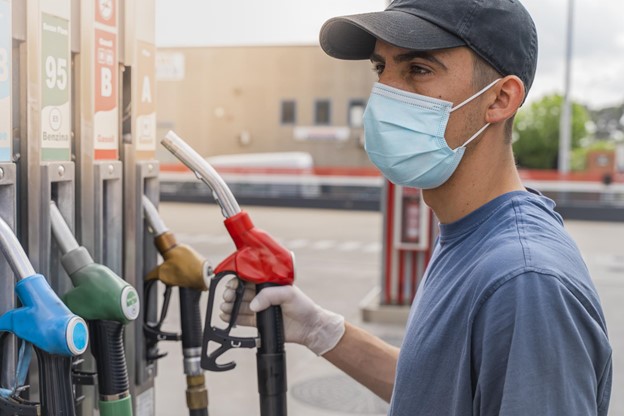 How COVID-19 Has Impacted Trucking
From the start of the pandemic, truckers have been a core element of America's response to COVID-19. For example, transportation companies have been responsible for shipping water, food, PPE equipment, and medical supplies to areas with a lot of cases, including New York, South Dakota, and Florida. They've also transported ventilators to hospitals and face masks to police stations and fire departments.
The pandemic has also impacted which types of products truckers are hauling. For example, panic buying has increased the demand for medical supplies and home items, like toilet paper, hand sanitizer, soap, and groceries. Certain industries, such as the automotive sector, have seen decreases in production, and they've shifted to manufacturing health care supplies.
Challenges for Truck Drivers During the Pandemic  
According to the American Trucking Associations, the industry was already short by over 60,000 drivers in 2018, with the shortage predicted to rise to 160,000 by 2028. This trend was spurred further by the pandemic, as some older drivers retired early to avoid the risks of COVID-19. Fewer truckers available to work has meant more pressure on current drivers and transportation companies to keep up with demand.
Shutdowns and new regulations have impacted new drivers, as they've had a hard time completing their commercial driver's license requirements (CDL). Plus, the government agencies that issue CDLs have been slowed down by the pandemic, requiring drivers to do more preparation and wait longer for paperwork. Fortunately, truck driving schools help their students meet their requirements and deal with government bureaucracy.
The Importance of the Trucking Industry
The pandemic has shown that truckers are unsung heroes. They're there for other Americans when store shelves are empty and hospitals desperately need medical equipment. They put in long hours on the road so that people can stay home, and the economy can continue to function.
Truck drivers are also putting their health at risk during the pandemic, traveling long distances and interacting with others along the way. Finally, they work hard to drive safely and take extra steps to protect against COVID-19, including social distancing and disinfecting their vehicles.
Our CDL program will allow you to join a lucrative and growing industry—even during a difficult time. We'll help you weather the pandemic, ensuring that you stay safe and earn more. Call (330) 239-2229 to speak to an admissions officer.
OH Reg. #2057
ODPS License #1439-2369