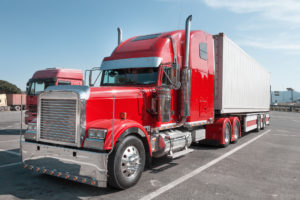 Truck driving is a rewarding career complete with flexible schedules, travel opportunities, high lifetime earnings, and other superb benefits. However, to excel in this job, you must first excel in CDL training. Below, our passionate instructors give their tips for succeeding in truck driving school.
Best Advice for Truck Driving School & Beyond
Show Up
Recent studies of college students suggest that attendance directly affects performance. The more often a student attends class, the better they do on exams. The same goes for truck driving school. According to our staff, arriving at school on time every day lays the foundations needed to pass the Class A CDL test. Likewise, it helps students make a good impression, which is crucial if they ever want to list an instructor as a professional reference.
Study Hard
Truck drivers have a personal commitment to operating their commercial motor vehicle (CMV) safely. Therefore, students must take their CDL training seriously—that means paying attention in class and practicing often. Over time, prospective truck drivers will then master backing maneuvers, shift patterns, and other essential skills. This competency not only helps drivers fulfill basic job requirements, but it also gives them knowledge that could eventually save a life.
Finish Strong
Even if the going gets tough, the best advice for truck driving school students is to finish the program. A CDL opens a world of professional opportunities. This country relies on trucks to transport countless goods including food and agricultural products, so students can expect to have a job wherever they go. The Bureau of Labor Statistics also predicts a 6% increase in trucking jobs over the next seven years, giving graduates additional job security.
If you're interested in pursuing a job as a professional truck driver, then call Hamrick School at (330) 239-2229. In addition to these tips, our experienced instructors offer students the knowledge and support needed to excel on this promising career path. Fill out our contact page for more information on the admissions process. To learn about our CDL training program, visit the training programs tab.
OH Reg. #2057
ODPS License #1439-2369